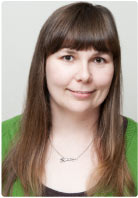 Becky Newman, PsyD, works as a as a clinical psychologist at the Kaiser SSF Dept of Psychiatry, where she developed and currently runs the Dialectical Behavior Therapy program.

Dr Newman has also taught graduate level courses at the California School of Professional Psychology in San Francisco and hong Kong in topics including Dialectical Behavior Therapy, Cognitive Behavior Therapy, and Clinical and Ethical Issues.
Who is This Course For?

Dialectical Behavior Therapy (DBT) is the treatment of choice and is empirically validated for working with those with multiple severe diagnoses, especially including Borderline Personality Disorder, Substance Abuse, chronic Depression and Binge Eating Disorder.
If you are working with patients who have multiple problems, high risk behaviors and emotional dysregulation, this workshop will help you work more effectively and feel more competent in working with them.
This eight-hour workshop will introduce you to the theoretical background and structure of DBT. We will move quickly into learning mindfulness-based coping skills that increase the ability of patients to regulate their emotions and reduce impulsive behaviors. The focus will be on using these skills in individual work with patients.
Structure: A Multi-Part Workshop
Foundations of DBT: The initial day-long workshop focuses both on background and skill development
Building on the Foundations: A telephone Call-In and a second (half-day) workshop are scheduled at approximately one month intervals in order to provide an opportunity for follow-up and feedback.

After using the foundational material, it is likely that participants will have questions of clarification and some need for informal consultation. The Call-In will be primarily Q&A, not presenting new material. The second workshop is for participants to describe and discuss concrete situation to get guidance from the instructor.
What are the Benefits?
1) DBT was created for individuals with the diagnosis of Borderline Personality Disorder (BPD) and is the most empirically validated treatment for this diagnosis.
2) Even though it is seen as the most effective treatment for this life-threatening diagnosis, accessible training for trainees and those with limited resources is rare.
3) Individuals with BPD are high utilizers of services at community mental health agencies and achieving treatment success without use of DBT has been notoriously difficult.
4) Informal case consultation from instructor and peers in convenient Call-In as well as a live workshop setting

Essentials
Approval 11 CE Hours through APA-accredited program

Schedule Saturday, February 9, 2013
Live -- One Beach Street/San Francisco
9am - 5pm

Wednesday, March 6, 2013
Telephone Call-In
12 Noon - 1PM

Saturday, April 6, 2013
Live -- One Beach Street/San Francisco
10am - 2pm