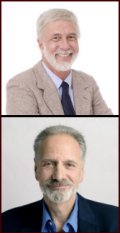 John Preston, Psy.D., ABPP, is a clinical psychologist, board certified neuropsychologist, and ABPP in counseling psychology.

He is the author or co-auther of twenty books, translated into 14 foreign languages. He has been in clinical practice for 28 years and a workshop presenter for the past 25 years.




Tom Nickel, Ph.D.

is a cognitive psychologist and instructional designer. He has been extensively involved in the administration of mental health services and the development of training programs for mental health professionals.

He has served as a volunteer caregiver for the Kaiser Permanente Hospice program and currently serves with the Zen Hospice Project. He has also developed an online curriculum, "An Instructional Design for Dying."


What's the Story on this Workshop?

Drawn by the central position of the topic and the power it has to influence all aspects of life, we have been working together to develop this workshop for over two years. We have enjoyed our collaboration immensely and have created a new perspective that neither of us could have come to on our own.
Now we are ready to share what we have learned and produced -- a live, in-person training that focuses on both the neural basis and the socio-cultural conditioning behind present attitudes toward mortality and end-of-life in modern western society. It describes therapeutic operating principles for reducing anxiety related to death across the lifespan, as well as a skill learning curriculum for living with dying.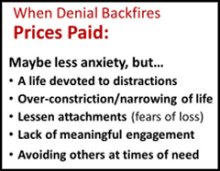 The workshop is designed to meet Continuing Education requirements for a wide range of healthcare and mental health professionals, based on emotional impact, the economic significance and the spiritual power of the issues involved.
Points We Will Ponder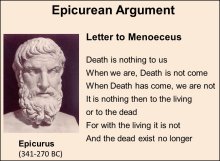 The behavioral effects of manipulating mortality salience
Is total terror of no longer existing innate and axiomatic?

What is the impact on people in cultures that are more open than ours about death?

Is death anxiety fundamentally different from other anxieties?

If living with dying is a skill, how can we learn it, how can we develop expertise?

How does denial work and what are the alternatives?
What are the Benefits?
1) We're not kidding when we say we have Good News. Terror of our own death may produce denial and anxiety, but the neural circuits driving these reactions can be changed. And we have very concrete things to say to professionals about changing these models and tendencies in yourselves and then helping others do the same.
2) There are now 10,000 people turning 65 every day in the United States. This demographic anomaly is making mortality more salient in a way that affects not just baby boomers, but everyone they touch. Help is needed, and it will be increasingly rewarded within he framework of the Patient Protection and Affordable Care Act.

3) Cultural attitudes toward mortality and end-of-life are shifting. With the right knowledge and skills, you can be on the appreciative, life-affirming side of this shift.