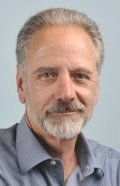 Schedule:
Friday, March 11, 2011- 9am-6:30pm
Preparation for dying is not about a single, faraway event. It's about a condition of life that influences everything we do, every decision we make.
An Instructional Design for Dying is an active and engaing workshop to help you prepare for the end of life. Unless we clarify our own values and strategies, a medical technology-driven process will be imposed. This course will help you overcome anxieties and work through important choices about your own death and dying.
Thomas Nickel, PhD
is an instructional
designer, hospice
volunteer, and continuing
education director, with a
chronic manageable
cancer.
Who is it for?

An Instructional Design for Dying is for anyone who wants to explore the death and dying part of their own life. It can be used by groups working together in community or by individuals. It can be used by medical or clinical professionals working with patients or clients and by non-professionals on their own.
Essentials

Content 8 progressively intimate, challenging topics, including presentations and active participation




Schedule Friday,

March 11, 2011-

9am-6:30pm




Tuition

$32 (with 9 CE Hrs, $64

)



Location One Beach Street

San Francisco, CA
What are the benefits?
1) The first potential benefit from participating is an informed clarity about personal preferences and a deepened, natural acceptance of the end of life. Seeing what we value most in dying also shows what to value most while we're still living.
2) Most people mean to complete an Advance Care Directive but never get around to it. A second potential benefit, a culminating activity, is actually producing not only the Directive but Health Care Proxy assignments and medical orders as well. All necessary Forms are provided. Sufficient time is allocated in the workshop , after considerable prior reflection, to complete short Directive forms. Participants may want to complete more extensive versions of the forms following the workshop.
3) Talking about values and concrete preferences with possible caregivers is a third potential benefit, because their understanding may be the most important factor in leaving on your own terms.