40

CE Hours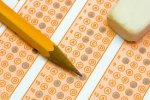 Careers in Clinical Psychology are now built around assessment and diagnosis. Not only do most clinicians perform some form of assessment -- administering and interpreting the most critical and comprehensive tests can be either the main source of revenue or a lucrative supplement for many professionals.

The purpose of this program is to prepare you to find work in assessment, to expand the scope of your assessment activity, and even to provide informal career and case consultation from assessment experts.

We have produced nicely

edited video segments

of our expert faculty explaining the assessment instruments they use and the approaches they take in depth. You can access and review this material at your own speed and convenience.


How Does the Class Work?



You can begin accessing the video material immediately. Take as long as you want. There is no time limit. Your registration will never expire.
Assessment Instructors:

Bonny Forrest, J.D., Ph.D
has been a leader in the field of child development and an advocate for children for over twenty years. As a practicing attorney and a child psychologist, with specialized training in pediatric neuropsychology, she has vast experience in working with children in a variety of settings.





Bill Holcomb, PhD, MBA,
is licensed as a psychologist and has earned recognition as a Diplomate of Forensic Psychology by the American Board of Professional Psychologists. Among other positions, he has been superintendent of a large state hospital, state director of program evaluation for mental health services, and CEO of a private psychiatric hospital for children, adolescents, and adults.

Rachyll Dempsey, Psy.D.
Rachyll Dempsey, Psy.D. is a forensic neuropsychologist with over a decade of experience in testing and assessment. In addition to acting as a supervisor and consultant, Dr. Dempsey maintains a private practice focusing on forensic, neuropsychological, cognitive, and personality testing for individuals and for the courts.
How Our Online Courses Work:
There are no start or end dates for our online courses and they can be accessed at any time after you register.
Alliant International University Continuing Education is co-sponsored by the Association for Advanced Training in the Behavioral Sciences.

AATBS is approved by the American Psychological Association to sponsor continuing education for psychologists. AATBS maintains responsibility for this program and its content.