Death and Dying for Clinicians:
Helping Individuals and Families
Prepare for End of Life


Receiving a diagnosis of a terminal or life threatening disease is one of the most challenging events an individual can experience.

It is certainly a time of life in which counseling or therapy can be helpful, maybe essential.

CLASS CANCELLED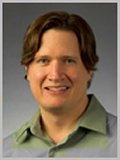 Nate Hinerman, PhD teaches in the School of Nursing and Health Professions and the Department of Theology and Religious Studies at the University of San Francisco, where he received the University's Distinguished Lecturer Award in 2010.

He serves as Chair of the San Francisco Bay Area Network for End-of-Life Care, and he also volunteers on the Bereavement Service as a therapist at the San Francisco office of Pathways Home Health and Hospice.
Organization of the Class
.

This workshop is designed to help clinicians work effectively with clients facing end of life. :

1) The instructor will first set the sociocultural context by exploring the present milieu of death attitudes and awareness,

2) Then, specific alternatives in modern health care will be examined in concrete detail, including nursing homes, assisted living, palliative care and hospice,

3) Finally, using lecture, cases and some role playing, the workshop will focus on some of the difficult necessities such as consent to treatment, care directives, POLST and other end of life matters.


Workshop Benefits
When individuals face the end of life, there are concrete, practical steps to be taken as well as personal, interpersonal and spiritual implications that touch everyone in the family system:

1. Discover the unique aspects of counseling clients when they or a family member is approaching death

2. Learn the practicalities of end of life care options

3. Gain the expertise needed to help clients with care directives, POLST and other legal documents