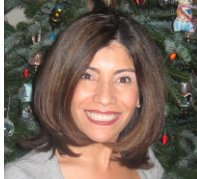 Dr. Bernadette Torrez, Psy.D.
CE at CSPP/Alliant

Friday, May 6, 2011
10am - 1pm ~ 3 Hrs CE
One Beach Street, San Francisco

Based on the Empathic Clinical Suite, this
class will enable you to learn about and use the most sophisticated software for semantic (meaning) analysis developed specifically for psychotherapy -- first with an Instructor, and then on your own.
The teaching assistant is part of a system that seamlessly integrates clinical notes with all non-clinical administrative tasks such as billing and accounting. The class includes an overview of the practice management features.
However, this is not a sales seminar, there will be no sales personnel present, and no sales personnel will contact you as a result of this class. This is an educational workshop featuring exercises for improving diagnostic and treatment planning skills.
Participants may attend for a two-hour overview of the system, or sta for an additional hour to prepare for a thyree-week extended study period using the Empathic system.
This skill-building class provides an in-person orientation to a virtual psychotherapy teaching assistant, which you can use to:
·
Improve your overall diagnostic skills

·
Learn how to link the assessments with plans and billing

·
Monitor intervention success and revise plans

·
Develop a strategy that relates to the treatment goals

·
Investigate alternative interventions and diagnosis


Two Tracks: One-Time or Extended
One-Time Two-Hour Introduction and Overview in-class
Demonstration of in-practice use
Authentic vignettes
Hands-on exercises, (bring a laptop)
$50, includes 3 Hrs CE
Extended
Three

-week, case-based curriculum


Demonstration of advanced features


Weekly 90 min. sessions,

in-person or virtual




Feedback and discussion
$120, includes 12 Hrs CE with one-time and extended workshops