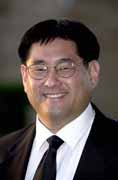 Dr. David Matsumoto is a renowned expert in the field of microexpressions and the Founder and Director of the Culture and Emotion Research Laboratory at San Francisco State University, where he has been a Professor of Psychology since 1989.

Dr Matsumoto has worked with the Ekman Group, founded Humintell, and received a prestigious Minerva Grant from the US Department of Defense to examine the role of emotions in ideologically-based groups.

Click here to learn more about Humintell

Who is this for?

Dr Matsumoto's training can benefit anyone who interacts with people on a face to face basis. He has worked directly with local, state and federal government agencies, as well as physicians, doctors, lawyers, judges, teachers, students and everyday citizens.
While providing an overvew of the field and his research, this workshop will be focused on the role of reading emotional cues in clinical work.
As popularized by the hit TV show Lie to Me, microexpressions and subtle expressions are the scientifically documented concealed signs of emotion, which people elicit in high stakes situations when they have something substantial to lose or gain.

Dr Matsumoto's research has shown that the facial expressions associated with certain emotions are universal – they are expressed in the same way regardless of race, culture, ethnicity, gender, age or religion. This workshop trains participants to read three types of facial expressions:


1) Macroexpressions – those that occur spontaneously when individuals have no reason to manage or modify their expression;

2) Microexpressions – those that occur when individuals conceal or repress emotion, and;

3) Subtle expressions
What Will Take Place in the Workshop? 
In Dr Matsumoto works with participants to develop an in-depth understanding of the nature and function of emotion and facial expressions – including their scientific evidentiary basis.  During the workshop, he uses:
·   context specific video

·   practice of live emotions

·   discussion, role play and other simulations to reinforce what participants have learned and to give them real-life examples of how to use their new skills

What are the benefits?
This workshop will improve your ability to:.
1)  Recognize the macro-, micro- and subtle facial expressions of emotion and use this recognition to interpret clients' statements more effectively
2)  Distinguish emotions from moods
3)  Distinguish aspects of emotion are universal from those which are specific to each culture, ethnic or language group