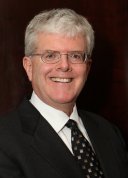 Introduction to Navigating Epic Aging & Inheritance Conflicts to Build Your Practice


Drama, trauma greed, and crisis at end of life present angst and opportunity. In fact, these are the elements of a Greek tragedy in which power, control, sibling rivalry, patriarchal privilege, and other thorny issues threaten to tear families apart.

John O' Grady, J.D.





"In most cases, the conflict is not about who inherits the dining room table. It's about the issues under the table that are just now seeing the light of day."



Growing a thriving practice in service to conflicted families is a way to make a profound and lasting impact at a critical time. Transforming regret, repression, and depression into full self-expression – especially when it is messy -- is cause for celebration.

Estate Planning Lawyer and Mediator of Estate Battles

John O'Grady

equips participants to navigate the epic conflicts about death, taxes, inheritance, and property rights bequests so that they can help to address the underlying conflicts, salvage important relationships, and welcome a measure of inner peace, love, and understanding.
Friday, July 20 ~ 9:30am - 4:30pm
1 Beach Street ~ San Francisco
6 Hrs CE

It's not easy to talk about death, wills, trusts, terminal illness, or loss. Conflicts about family money and elder care can put important relationships at risk. Estate Planning Lawyer and Mediator of Estate Battles John O'Grady's legacy is alive every time he guides people to resolve their conflicts so they stay connected and in conversation for a lifetime.

Since 1989, John has successfully mediated hundreds of inheritance, co-ownership, and business disputes. Seemingly insurmountable and unspeakable conflicts come to resolution as a direct result of his attentive listening and thoughtful questions.

Described as direct, empathetic, and non-judgmental, John's persistent, calm demeanor is the foundation from which he skillfully guides people who are stuck in power struggles to come to terms and get beyond their conflicts.
Organization of the Class


Using a combination of film clips from Hollywood movie classics, lecture, role playing, and discussion, John leads a lively and entertaining session that opens the door for participants to work conflicts in creative ways to serve families who need relief now.






You Will Learn
* Strategies for diffusing throny conflicts

* Time-tested and proven skills for deep listening

* Ways to give everyone in the family equal voice to be heard

* How to make accommodations for diminished capacity and other special needs of older adults

* Intervention strategies to keep conversations moving forward

* Self-care essentials to stay strong under fire