The Marriage Meeting Program: A Strengths Based Approach for Successful Relationships
Marcia Naomi Berger, LCSW ~ 4 Hrs

March 25, 2011 ~ 10:00am-2:30pm
San Francisco, CA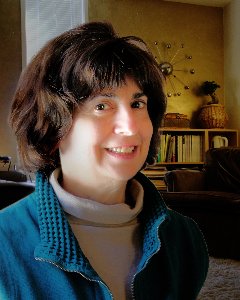 Clinicians who take this course
will gain a practical, cognitive-behavioral self-help tool demonstrated to increase relationship happiness: the Marriage Meeting Program. Not a replacement for psychotherapy, marriage meetings often enhance the process.
Periodically clients slip back into dysfunctional ways of relating learned in families of origin. Clinicians can empower them to stay on track with a weekly "marriage meeting" that fosters intimacy, romance, teamwork, and successful resolution of conflicts.
In this class you will learn to:
• Communicate to clients the benefits, structure, guidelines, and techniques for effective Marriage Meetings.
• Explain to clients, step-by-step, how to conduct each of the four parts of the Marriage Meeting agenda..
• Foster clients' use of communication skills that contribute to successful Marriage Meetings.
• Adapt Marriage Meeting Program techniques to help couples who are not yet ready to implement the program.
The instructor will illustrate concepts with case examples and demonstrate couples therapy. Class participants are invited to bring in their own examples of clients who want a more fulfilling relationship with a significant other; discussion will include ways to implement and/or adapt features of the Marriage Meeting Program for specific situations.
. . . . . . . .
Marcia Naomi Berger, MSW, LCSW, (B.A., Binghamton University; MSW, University Michigan) is the former executive director of Jewish Family and Children's Services of the East Bay and clinical faculty member at the UCSF School of Medicine. She is an instructor at the UC Berkeley Extension and has a private psychotherapy practice in San Rafael. She leads Marriage Meeting workshops for couples, has published numerous articles on this topic, and is currently writing a book about the Marriage Meeting Program. www.marriagemeetings.com
. . . . . . . .