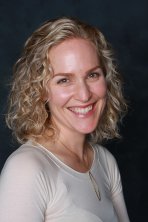 Joanna Adler, PsyD, CHT, is a licensed Clinical Psychologist, and holds a doctorate degree in Clinical Psychology from the California Institute of Integral Studies. Dr Adler specialized in the study of Transpersonal Psychology and Family Psychology, and has been working with individuals, couples, and families as a psychotherapist since 1993. She is a Certified Hypnotherapist, Depth Hypnosis Practitioner, and has trained extensively in Applied Shamanism, Buddhist Psychology, and Integrated Energy Medicine through the Foundation of the Sacred Stream.

In addition to maintaining a clinical practice in the San Francisco Bay Area, Dr Adler teaches classes nationally on Depth Hypnosis, Applied Shamanism, The Psychology and Spirituality of Motherhood, and Coping with Grief and Loss. She is an Adjunct Instructor with the Foundation of the Sacred Stream, the Facilitator of Mamas Resource Network, and the Founder and Facilitator of the Marin Parents Resource Network.


Essentials
Dates: January 18-19, 2014

Time: Each day runs from 12:00pm - 5:00 pm. Approved for 10 CE credit hours.
Location: Alliant International Unviersity, San Francisco
1 Beach Street, San Francisco, CA, 94133
Introduction to Depth Hypnosis workshop adapts Buddhist understandings regarding the nature of the mind, and provides a model for incorporating this understanding into a therapeutic modality that can easily be accessed by westerners. By integrating techniques from hypnotherapy to broaden clients' capacity to move beyond the overly active rational mind, and shamanic understandings regarding the correction of imbalance, Depth Hypnosis provides a powerful complement to traditional western therapies.
Depth Hypnosis actively involves each individual in the process of discovering what is needed to effect the changes he is seeking. In this way, the individual is empowered and directly in touch with his ability to heal. Whether you're seeking personal growth, considering new therapeutic modalities, or wanting to deepen your current practice, this powerful training can make a positive change in your work and life.
Students in the introductory course will receive overviews of traditional hypnotherapeutic techniques, core shamanic healing practices, Buddhist teachings in a therapeutic context, energy medicine and management, and an overview of transpersonal psychology. Students will have the opportunity to learn and practice transformative suggestion hypnosis techniques within a transpersonal context.
Learning Objectives:
1) Describe the pillars of Depth Hypnosis: Hypnotherapy, Transpersonal Psychology, Buddhism, Shamanism, Energy Medicine
2) Apply questions to create a biography of the Presenting Problem
3) Generate suggestion hypnosis script for any problem
4) Attain basic proficiency in administration of suggestion hypnosis